Implementing global health research during the pandemic: what are the lessons for the future?
This literature review was produced by Mary Dunbar, HelpAge International, SUNI-SEA Project Manager. It intends to support the discussion of the webinar titled "Moving forward: How to continue public health implementation research in LMICs during COVID-19" held on 3 March 2022.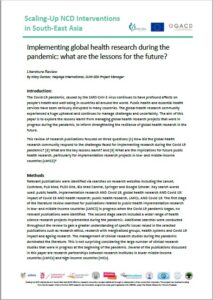 The webinar recording and relevant resources can be found here.